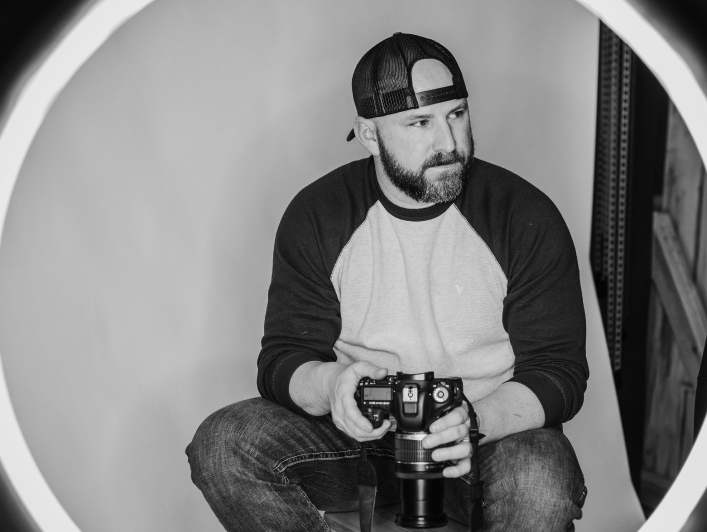 About Andy Neher
---
My life has always been about art and a passion to create something meaningful. After several years as a pencil artist and painter it wasn't till my kids started growing up too fast for me that I picked up a camera and found a medium I was supposed to be using this whole time. I felt right at home creating with a camera and a new pursuit was born! I fell in love with capturing people and their most treasured moments in life. It took a couple years of being a side hustle to grow it into what you see today and I couldn't be happier than to be on this journey. I love to travel around the country and meet new people as my photography allows me to, and I'm always looking to capture what is unique to each individual or couple I work with, while keeping my images unique, creative & fresh!

I'm a husband, father, Christian, & artist.
TESTIMONIALS
He is so professional and his work is amazing. We had such a fun session and can't wait to do another session with him. Highly recommend him. 20 ⭐️!!! He's our forever photographer!!!
---
Robin Benton
We used him for my son's senior pictures. I chose to use Andy because of his different style, and his editing skills. I shopped around and loved his work. He had a great personality and was good with my son. I recommend him 💯
---
Haley Robertson
this man has an incredible imagination ans the outcome of it is just beautiful!! he's done 2 shoots with my daughter and added my youngest to the last one. his pictures are definitely worth the price! can't wait to set up family pictures with you Andy thank you so much for the gorgeous pictures! can't wait to hang them on my wall❤
---
Phillis Wright Klouse
This man is amazing...I loved the Senior in the mask with smoke .. he has inspired me to do this with a Senior from Mary G Montgomery High School in Semmes,Ala
---
Tammi Cook
Andy is A true artist a master at this craft thank you sir five stars to you! We will definitely use you on the future for our sons Senior pictures. One of my favorite pictures as of my son he's not smiling in it if that's OK because he looks exactly like my dad which brought tears of joy to me . So Thanks
---
Cindi Hopkins
Absolutely loved our pictures that Andy took. He was so easy to work with and made our session very fun. We will definitely be using him again. Thank you Andy so much!
---
Beckie Robertson-Maberry